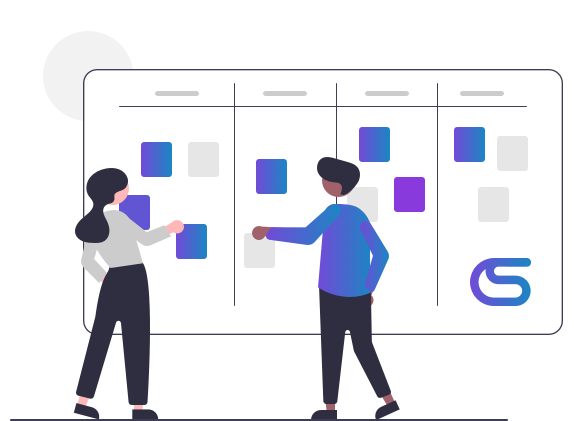 Our job
is based on the Agile Method.
Our business is currently focused on the Classified Ads World.
We are spending all our resources in
programming, promos, commercials
and
branded entertainment.
We believe that a great creative effort is able to expand throughout all kinds of disciplines and platforms.
Our motto
is "Make the difference"
Make the difference by taking care everyday in each one of our projects and offering services for 26 COUNTRIES AROUND THE WORLD.
Trying to meet everyone's needs, we are here to listen what you need.
Never settle down always strive for a better web future.
Clients
Projects
Hours Of Support
Hard Workers
Services
More than 100 professionals
working in dynamic and growing teams.
Product from the birth of the idea to its materialization
Develop and release requested and committed product increments
Hardware, middleware and network administration
Teams
We are dreamers, creatives, developers.
We believe in the power of technology as a way to help people improve
UX & UI Design
We take care of the product from the birth of the idea to its materialization.


User needs analysis;
Competitor and non-competitor benchmarking;
Definition of the strategy and product concept;
Design and prototyping of product operation;
Ux and Ui of the features;
HTML development;
Product quality testing in test environment and post release production;
On and offline communication.
Development
We work closely with other teams
to develop and release requested and committed product increments.
We help product team
to design new features
and work very close with the Systems Team to design,
build and test them
.
In order to develop best quality software and share knowledge
with each other, we often do pair programming and
frequent short updates and code reviews
in addition to common agile practices.
We build platforms that create new opportunities and accelerate business value
Content moderation
Marketing
Telemarketing
Systems
We are in charge of the hardware, middleware and network administration
of the IT infrastructure that runs the websites.
We design, build, troubleshoot and maintain the components
that makes up the infrastructure in tandem with the Development team.
We're also in charge of
security aspects
.
To make sure the application is running smoothly 99.9% of the time, we
carefully monitor all the vital parameters
through a set of different monitor systems and platforms.
Contact
Address
Corso San Gottardo 14, Chiasso, CH